Content:
Home
 >  How to Put Together a Last Minute Children's Birthday Party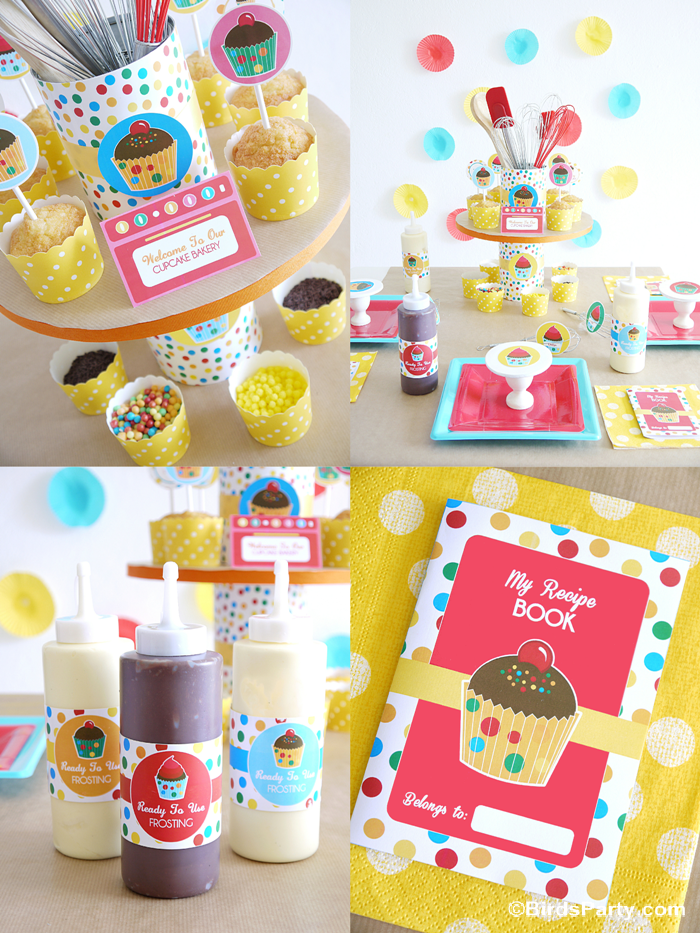 Putting Together a Last Minute Children's Birthday Party
Styling a memorable birthday party for your kids involves a huge amount of preparation, often months in advance. So what do you do when you're pushed for time? Well, this post will give you some quick and easy ideas to helping you pull off a fun, creative and unique party in a jiffy – perfect for those last minute celebrations!

Party Concept and Invites:
Deciding on a party concept or theme first, will help you pull ideas and a color scheme together quickly. A "Cupcake or Cookie Decorating" party theme is great for any season, is suitable for any age group. It is also the ideal theme for boys and girls!

Furthermore, the fact your mini guests will be busy decorating their own food, means YOU do not need to – Which saves on a huge amount of work and time!

Store-bought cakes, cake or sugar cookie dough, sodas and cupcakes are obvious party staples. All you need to do is fill a table with colorful sprinkles, icing, frosting (home or store bought again) and decorating tools from your own kitchen!

Party printables and DIY printable invites offer the perfect solution when you're pushed for time. Not only they are super affordable, but are quick to assemble too! Bird's Party Printable Cupcake Baking Kit includes all the templates you need to pull together a fabulous party!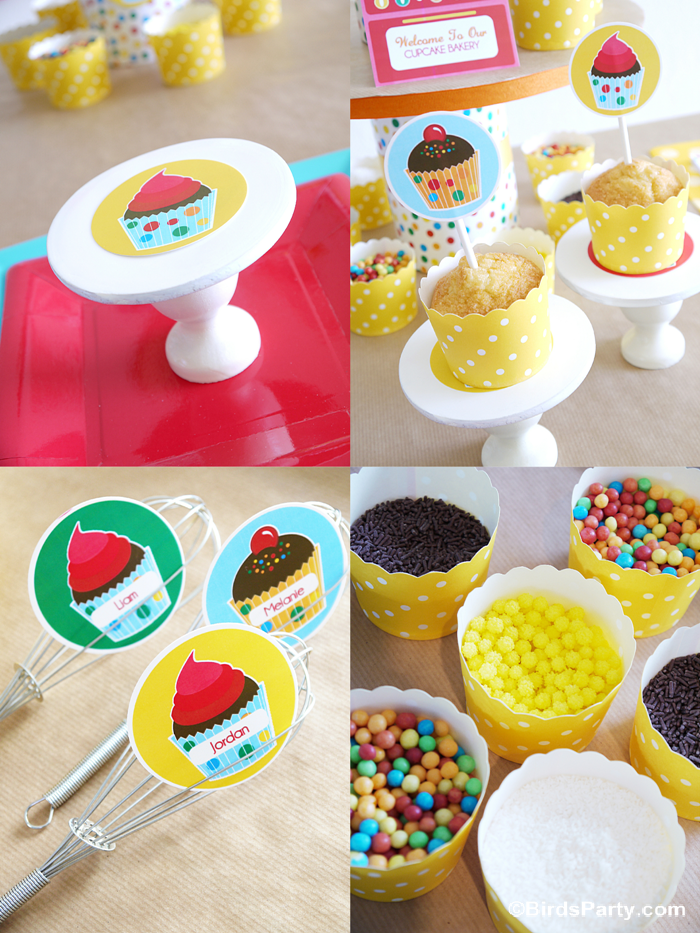 Party Styling and Decor:
Most of the table décor will be disposable – But does not mean it has to be boring! Printables again offer the perfect solution to embellishing tableware quickly, and to achieving a harmonious and bespoke look.

Since the table will get messy, it's also a great idea to use paper tablecloths. We used a roll of Kraft brown paper to line our tabletop.

The centerpiece needs to be kid-friendly, practical but also have the wow factor! Here our centerpiece doubles as a cupcake stand. We used empty baby cereal cans wrapped in scrap-booking paper from Bird's Party Cupcake Kit, and stacked cake drums (wrapped in more Karft paper). The edge of the cake drums was covered with ribbon to match the printables, using hot glue. On top of the tiers, we added a tin can filled with a kitchen utensils "bouquet".

Each place setting was equipped with decorating tools, and a mini balloon whisk, which doubled as a place card holder; well as a DIY mini cupcake stand – made from gluing a glass coaster to an egg cup.

The wall behind the table was decorated with cupcake paper cases of various colors, and stuck on the the wall with glue dots. This only helps to add color to the walls, but also provide the perfect photo backdrop, when capturing those special snap shots!

Party Favors & Activities:
The decorating and/or baking aspects of this party theme means you also don't have to think of extra activities to keep guests amused and entertained!

Little chef's hats and aprons are essential in a cupcake decorating party, and make great gifts for guests to take home. In addition, they also received their very own personalized Recipes Book, to continue the adventure at home! The book is assembled using pages and cover sheet printables, which are included in Bird's Party Cupcake Baking Kit.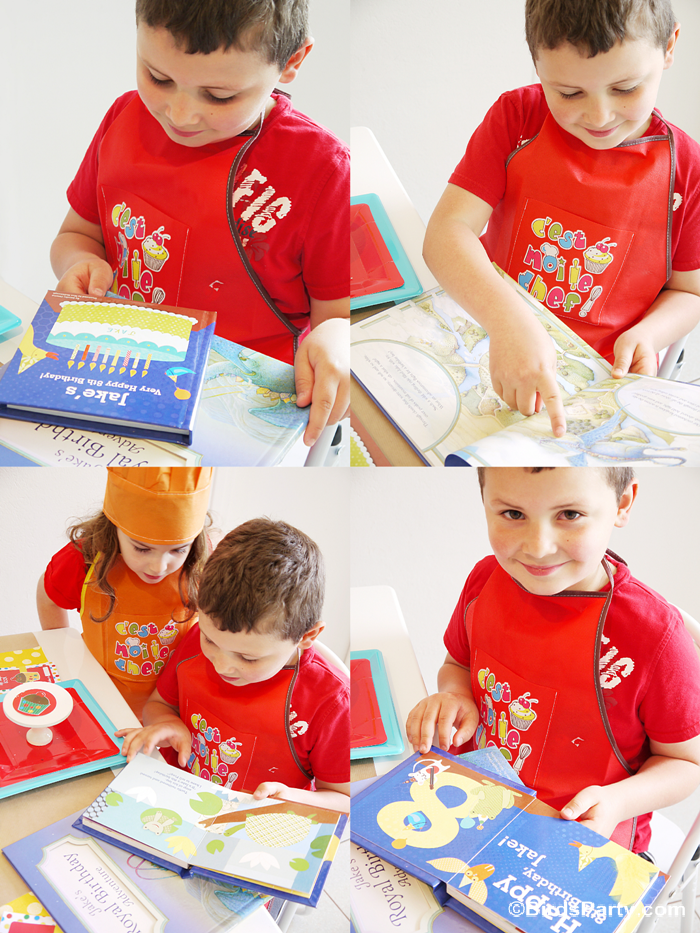 Party Gifts:
Just because it's a last minute party, does not mean we can forget about the birthday boy's gift! Personalized books from I See Me offer the ideal, last-minute solution when you're stuck for ideas on birthday gifts. These books are meaningful and super special, and will certainly be treasured by the birthday child for years to come!

Party Credits:
Styling, photography and printables designs: Bird's Party
Personalized Books: I See Me!