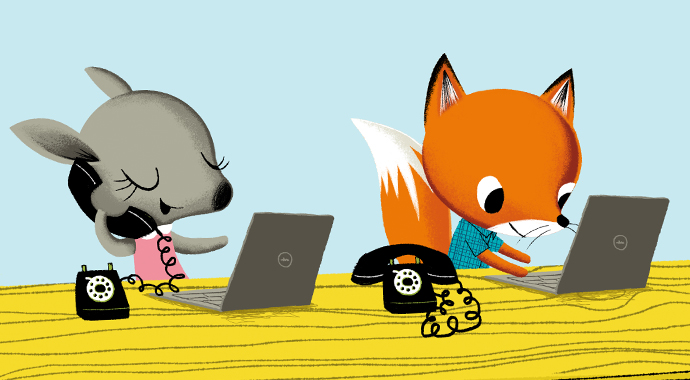 BOOK SUBMISSIONS
Have a brilliant idea for a personalized book? We can't wait to hear about it. But before you send us anything, please read the following guidelines carefully. Trust us, it will be worth it.
Children's Submissions
I See Me is the leading publisher of personalized children's books. We take great pride in ensuring our content is high quality, distinctive, and allows children to see themselves as the "hero" of the story. We are looking for projects that lend themselves to personalization and have a unique bent—be it in subject matter, writing style, or illustrative technique. We are interested in short story books for children of all ages, as well as board books, decks, activity kits, and other unusual or "novelty" formats. Do note that personalized content works best when built into the storyline and carried through the illustrations. Before submitting, please familiarize yourself with our product to ensure your content will work in this unique format.
General Guidelines
I See Me only accepts digital submissions via email addressed to submissions@iseeme.com No materials submitted will be returned.
If we are interested in your submission, you can expect to hear from us within three months after we receive your submission.
I See Me will not respond to an unsolicited submission unless interested in publishing it.
Please be sure to include a contact phone number as well as your email address.
Put QUERY in the subject field. (This will ensure that you receive our auto-responder, confirming that your submission was received.)
All submissions should begin with a short Query Letter introducing yourself, and including a description of your work, previous publishing credentials (if any), and the following based on content:

Picture Book Writers: full manuscript text pasted below your query letter with highlighted personalization fields OR 2-3 sample page spreads in jpeg or PDF format, and complete book concept/summary and link to website/online portfolio
Illustrators: 2-3 illustration samples (in jpeg format), and link to online portfolio
Illustrators with dummy: full dummy (in PDF format) that includes 1-2 color samples, and link to online portfolio
Submission Agreement
Please read the following agreement carefully. By voluntarily submitting content or ideas related to the potential development of a new book or product (the "Material."), you agree to the following:
I See Me! LLC.: You understand that ISM has developed, is currently developing, and receives suggestions from third parties for a great many product ideas and concepts relating to a number of proprietary products sold under our brand name. Therefore, you recognize that the Material is likely to be similar or identical, in whole or in part, to one or more of the ideas or concepts previously considered, created or currently under consideration or development by ISM. You specifically recognize and agree that ISM has no obligation of any kind to disclose the existence of these similar or identical ideas or concepts to you at any time and that ISM does not assume any obligation, express or implied, in connection with ISM's non-disclosure of the existence of these similar or identical ideas or concepts.
Non-Confidentiality: You agree that your Submission of Material is not made in confidence. You further agree that no obligation, express or implied, is assumed by ISM with respect to the Submission of Material unless and until a subsequent formal written agreement is entered into between ISM and you, and then the obligations of ISM will be only those set forth in the formal written agreement.
No Obligations: You understand and agree that ISM assumes no obligation, express or implied, by receiving your Submission, or considering or reviewing the Material. You agree that under no circumstance will ISM have any obligation to you or any third party for the use of the Material, or any element thereof, if the Material, or element thereof, (a) is not new, unique or novel, (b) is in the public domain, (c) does not constitute protectable property, or (d) exists in the prior art. You hereby renounce, and you agree to renounce, any claim that ISM misappropriated any non-copyrightable and/or non-patentable ideas or concepts, and you agree that any claim that ISM has used the Material, or any element thereof, must be brought exclusively under the Patent and Copyright Laws of the United States.