Children's Book Infographics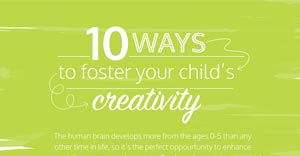 10 Ways to Foster Your Child's Creativity
Children are born with a natural sense of wonder and creativity. During these crucial first months and years of life, it's our job as their guardians to engage their minds and encourage that creativity to grow.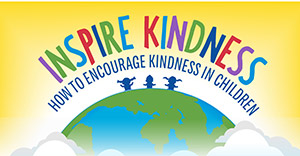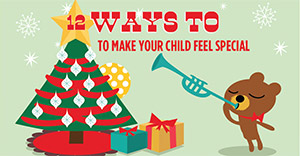 12 Ways to Make Your Child Feel Special
It's hard for a child to comprehend just how much their parents love them. Through all the timeouts, skinned knees, and arguments, it's easy for kids to think of their parent as someone who cannot relate. In this infographic, we take a look at several ways for a parent to express to their child their love and admiration.