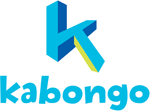 Read the Review
Personalized books used to be awful. You'd write your name in the blanks and read it that way, ignoring bad penmanship, smudges, and lousy paper quality. Even so, it was pretty special to get a book where YOU got to be a character.
But ISeeMe.com takes it to a whole new level.
Their most popular (and very first) book is My Very Own Name, in which animal characters spell out your child's name. It's fun, witty and charming, and a wonderfully interactive way to teach children how to spell their first AND last names.
Co-founders Maia and Allan Haig wanted to make books that were educational as well as being engaging on a personal level, but I think they did a lot more than that. I think the difference in the ISeeMe.com books is the artwork. The art just glows with vibrant color. The scenes and characters are warm and inviting. It's so beautiful, that even if it weren't personalized it would still be a book you'd hang on to forever.
I ordered the Who Loves Me? book, and me and my kids were seriously blown away! I can't begin to tell you how much they love it… but let me just tell you how it went down:
I told my kids I had a special new book for them. I got eyerolls (my kids are 3 and 4 going on 12 and 13). I showed them the cover and Z4 immediately read her own name on the cover. She looked up at me, suspicious. "Zoe who?" she asked. "Let's read and find out," I told her.
As I read it my kids' eyes grew bigger and bigger, and their smiles grew wider and wider. Then my blossoming bloggers both gave it their highest accolade:
"Read it again, Mama!"
Now, my kids know that Mama never EVER 'reads it again' – not in the same night anyway. But this time my kids asked in spite of this, and they were so excited and so thrilled to be IN a book, that for once, I did read it again.