Girls
I Wish You More Personalized Book
SKU #:

BKC530
I Wish You More Personalized Book
SKU #:

BKC530
Satisfaction Guaranteed we guarantee that your order will be made with premium quality, it will arrive error-free and that the recipient will love it!
Details
Product Details
In this personalized picture book, the bestselling team Amy Krouse Rosenthal and Tom Lichtenheld have combined their extraordinary talents to create an exuberant story of endless good wishes. Input your loved one's name, upload a photo of him or her, include a special dedication, and create a one-of-a-kind gift for celebrating life's joyous milestones, sharing words of encouragement, or observing the wonder of everyday moments whatever your age. The perfect present for birthday, graduation day, or wedding day, I Wish You More applauds effort, achievement, and love, and wishes readers "more ups than downs" and "more give than take."

NOTE: This title and text throughout the book will change from "I" to "We" if ordering book from more than one person. Please see order page for details.


This unique gift is brought especially to you by our friends at international award-winning publisher Chronicle Books. Inspired by the enduring magic of books, Chronicle Books publishes distinctive, high-quality gifts that are instantly recognizable for their creativity and spirit. Celebrate life's memorable moments and customize Chronicle's acclaimed, best-selling books and innovative products into one-of-a-kind keepsakes. Delight your loved ones with a personalized gift that can be cherished for a lifetime.
| | |
| --- | --- |
| Gender and ages: | Girls and boys, perfect for 3-8, but uplifting for any age |
| Size: | 9"x 9" |
| Number of pages: | 36 pages |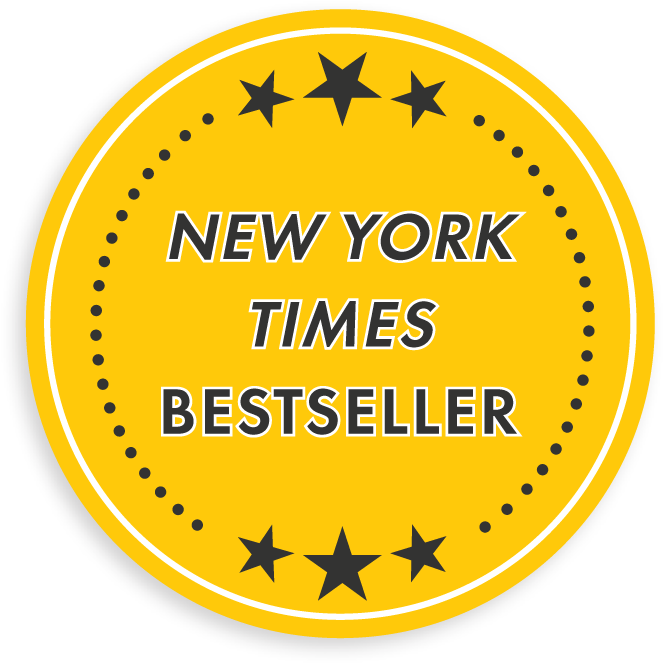 Reviews
Write Your Own Review
Product Reviews
Amazing book

Review of I Wish You More Personalized Book by saleago

This is one of several books I got from this company. They were great to work with. The books were personalized so nicely. The illustrations are beautiful. I will definitely be back for more.

SO sweet

Review of I Wish You More Personalized Book by Jan

This is the sweetest book! I love any of their books!

Give this gift and it will be the Best gift received.

Review of I Wish You More Personalized Book by simoney81

Great product. I bought this for a graduating college student as a reminder of the happiness she is wished. Excellent quality.

This book on so many levels is amazing.

Review of I Wish You More Personalized Book by Natasha S.

This very adorable book has 34 pages which is perfect for my 4 year old. She can sit there with more than enough time and patience to read the whole book. Also because she loves the pictures and because her name is there she actually ASKS for us to read it. She also is learning how to spell her name very avidly. She loves the fact that all those little people have her name on all the pages. She also loves the fact that one of the little people in the picture looks JUST LIKE HER!! Now I'm not really sure if they meant to do that or if it just "happened" BUT I personally know that I love it!

I also wanted to comment on how I See Me has pictures of all races and skin types in the book. It makes the book that much more worldly. There are all type of people in this world so I love that this book shows that.

This book is cute all the way around! Its fun for me to read to my daughter but its also fun for her. My 8 year old also loves the books almost as much as my 4 year old and her name is not even in the book.

I also have to comment on how this company is awesome with not having the "typical" books. Your not going to find a Dora book or such on there. I love that everything is literally for "Your child" and not so commercial.

Great Book!

Review of I Wish You More Personalized Book by Marysa

I See Me has taken this up-and-coming favorite book and made it even more wonderful. Each page has an initial or a name that corresponds to the child to whom you are personalizing the book. The attention to detail and personalization is only ONE of the things that makes this book special, but is just what I See Me does best.

Love it!

Review of I Wish You More Personalized Book by Billie

This book is super cute and helps to tell you child just how much good you want for them in life. Their name is on every page and it's so well written you feel like it's speaking right to your child from your heart. - See more at: http://mixingbowlsavings.com/personalized-i-see-me-books-time-slowing-pieces/#sthash.bAOpolp7.dpuf

It really is a cute book!

Review of I Wish You More Personalized Book by Ruth S.

Personalized children's books are a unique gift. Children really enjoying seeing themselves inside a story and I think for young children it's a terrific bridge to jump start their imagination as they move into more complex chapter books. I Wish You More is a book about wanting great things for your child. With it personalized from "Mommy and Daddy", it has a bit more weight to it as the message is quite personal.

Dr.

Review of I Wish You More Personalized Book by Rebeca

Such a beautiful and personal gift!

Awesome & Thoughtful Gift

Review of I Wish You More Personalized Book by Courtney

I gave this book to my newborn niece and I am so excited to get to read this to her as she grows up. The book touches on great values in such a simplistic way - highly recommend!

Love this book

Review of I Wish You More Personalized Book by Michele G

I bought this for my 6 year old granddaughter. I love the sentiment of the book, and hope she will cherish it for herself, even after I'm gone. Great way to make a child feel special. I love the diversity of the pictures and finding her name on all the pages.

EXCELLENT BOOKS! :)

Review of I Wish You More Personalized Book by Linda L.

I order these books for my Grandchildren's Birthday's! These books are such memories for the Child receiving them. These books are the best books I could ever get for my Grandchildren. You give I See Me, the child's name you want in the book, a picture of the child and you can write a dedication to the child. It is the neatest book ever, they write the whole story with your child in it! They will work in their Birthdate, name of school, etc. I have 7 Grandchildren. My goal is to have one made up for everyone of my Grandchildren. Three down, four to go! I would so recommend these books for your children or grandchildren. They are with every penny you spend! Birthday toys come and go, but these books are something your child can cherish for the rest of their life!

A Pre-K Graduation Gift she will cherish!

Review of I Wish You More Personalized Book by Shauna T.

If you are looking for the perfect graduation gift or even birthday gift, I would suggest checking out the I See Me! book I Wish You More!

Amazing book!

Review of I Wish You More Personalized Book by Tessa S.

I Wish You More has become a family favorite at bedtime..well..at anytime really. My 4 year old has it memorized, and my 2.5 year old even knows some of the words. I have read it at least 50 times so far, and I still choke up on the last two pages. Just writing this, my eyes are welling with tears. I can't help but hold my girls a little closer as I read that book. There was a time I thought I wouldn't be able to be a mother..and they are truly everything I could have ever asked for, and more.

Touching Book

Review of I Wish You More Personalized Book by Crissy P.

It is certainly an extension of my heart, and I get a bit of a lump in my throat when I read it to Evan and Kara! The kids just love the personalization and I know it makes them feel special.I also really love the idea of a personalized book because it shines a light on the importance of reading, which is really important to me. In this digital age it can be easy to get caught up in television shows and new apps and video games. It's good to remember that we don't need to spend a fortune on a special gift for our child. Sometimes a gift that shows them how special we know they are is the best one.

Made my heart melt...

Review of I Wish You More Personalized Book by Leslie M.

Gracie loved her name mentioned throughout the pages and I loved the bright colors, cool pictures and the words that made my heart melt! and of course I teared up (just a little).

Great book!

Review of I Wish You More Personalized Book by Tandra W

It is colorful, age appropriate, and not only is her name on the cover, it is throughout the book. She feels like a celebrity every time we read it! This book is full of well wishes, laughter, and adventure-something most seven year olds can easily relate to. When my girls saw their names on the book covers, they were sold! You'd think we were having a free-for-all at Monkey Joe's! They were cheesing from ear to ear! I must admit... our family was floored by the quality and durability of the books. Sometimes companies will send you quality-lacking products, aka some "mess", but not this time. I See Me! Inc, it's authors, and illustrators have gained a new fan!

Amazing book!

Review of I Wish You More Personalized Book by Annette A.

This book wishes fun filled things with curiosity and wonder. It also has wishes for friendship and laughter. All these things are wished upon the child because the child is more than anyone could ever wish for. These books are personalized throughout the book. As you read the book with your child's name in it, it will amaze them! My grandchildren love these books because their names are written into every book and every situation.

I loved this one! !

Review of I Wish You More Personalized Book by Christy

Not sure who loved it more, me or my daughter. This was one of the best ones by far! The pictures were beautiful and the words warmed the heart. As parents we hope for the best for our child and this book captures those wishes. The ending was special, because my daughter loves danidillions and she makes a wish with every puffy blow. She also brought this book on her share day and her class loved it!

Love this personalized version!

Review of I Wish You More Personalized Book by Tiffany S

We received We Wish You More, personalized for my daughter. I was extremely excited to receive this title, as I was considering purchasing the original version. The I See Me! version is much more special and I see us enjoying this book for years to come. After she read the book to herself for the first time, we sat down together and read it as a family. Some of the wishes we had to discuss further, as she didn't get the concept right away. One of our favorites has been, We wish you more hugs than ughs. Every page in the book included her name in either the illustration or the verbiage. She has read it about 25 times and still gets tickled that it is a book just for her. We have looked through the website together as well and she already has a list of other books that she wants to make for family or friends for gifts.

Such a Sweet Book

Review of I Wish You More Personalized Book by Pat M

I gave this book to my 4 year old granddaughter for her birthday. She loved it. With her name featured not just on the cover, but throughout, she feels very special. I personally love the story and the bright colors.

Loved this book

Review of I Wish You More Personalized Book by Barbara

I bought this book for my Grandchild who are celebrating their 1st birthdays. This book will go into their library and become a nighttime reader. Loved the idea of putting my own message and a picture of them. And their name on each page is awesome. It is their book for sure. This site might just be my go-to for personalized gifts.
Become a Gifting Legend
Check Out Popular Customer Picks