Home
 >  Pregnancy and Newborn Magazine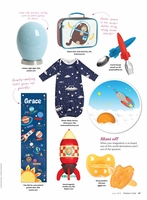 OH THE PLACES YOU'LL GO

Your babe may be a bundle in your arms (or even a blueberry-sized blob in your belly) at the moment, but she's got a bright, adventure-filled future ahead of her. Just imagine all the thins she'll do and spots she'll see!

Gravity-defying tots grow up quickly!