Activities for Kids and Grandparents
Grandparents can be a source of comfort and guidance for kids, taking on roles as a caregiver, teacher, and a reliable friend. Here are some activities for grandparents and grandchildren to do together that will strengthen those family bonds.
Read Together
Reading is a fun family bonding activity for grandparent and child. If you are seeking some books for grandparents to read to grandkids, personalized storybooks such as God Loves You!, My Very Own Name, or Super-Bestest Grandparent—personalized for your own grandparent!—are engaging and comforting reads before bedtime.
Bake Cookies
Baking is a great way to introduce family recipes and traditions to grandchildren and lets them get their hands dirty! As you go through the steps of a favorite family recipe, you are helping teach the child about measuring, reading instructions, and staying patient. While you wait for the cookies to bake in the oven, you might also share family stories and explain where the recipe came from.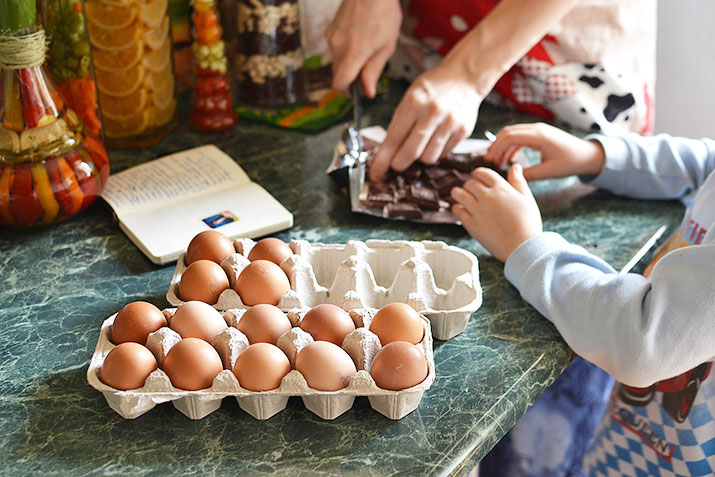 Play a Card Game
Grandma and grandpa can't always race around the yard, but they will love to play a game of cards! A card game like Go Fish is easy to play for all ages. You can also try a personalized matching card game with multiple ways to play.
Go Apple Picking
September is a perfect time to drive to a local apple orchard and pick apples for eating or baking. Many apple orchards also have petting zoos, a storyteller, a musician, and more. Use the apples to bake a delicious pie and talk about your day's adventures over dessert!
Collect Leaves and Make a Scrap Book
Take a nature walk together and collect a variety of leaves on your journey. Make sure to bring a camera with you so you can capture special moments along the way! Preserve those memories by adding your pictures and leaves to a scrapbook. You can pull out the memory book each time you are together and remember your fun adventures.