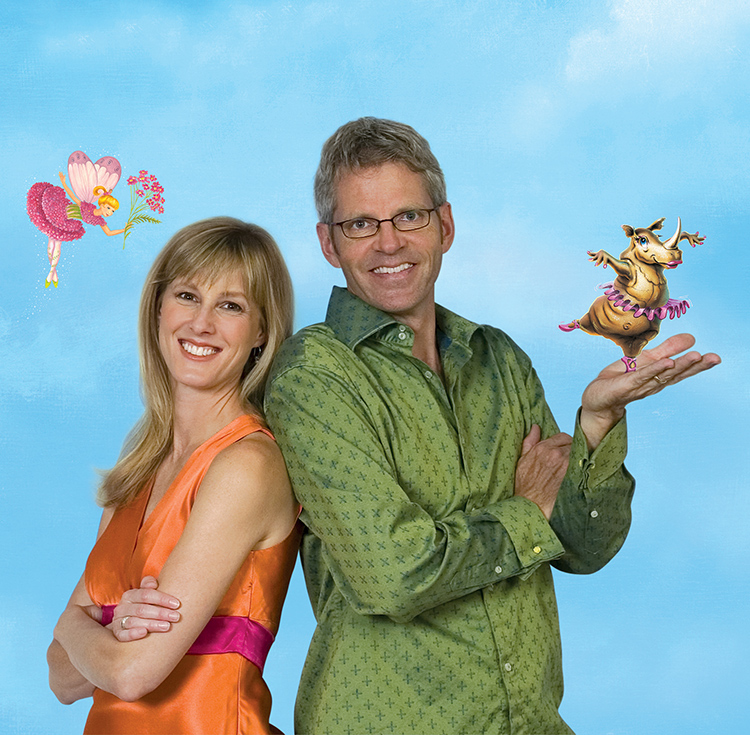 Welcome to I See Me! where we provide the highest quality, most personalized children's books available. We opened for business in May of 2000, after a year of active product development.
My husband Allan and I received a personalized book as a gift for our first son in 1998. While we loved the fact that it was personalized, we thought that the illustrations could have been much better and the story more customized to the child. Thus I See Me! was born.
Allan, who is a graphic designer, and I developed the first book My Very Own Name as a team. Our goal was to produce an educational book that would teach young children how to recognize letters and spell their names. After I developed the concept and wrote the book, we brainstormed together to develop the characters in the book. Allan found and hired the illustrator, and designed the book, and we launched the book approximately a year later.
We have since developed an extensive line of personalized books and gifts and have sold millions of copies of our books. We are pleased to say our books have become popular among celebrities including Courteney Cox, Brooke Shields and Jessica Alba.
Mission
Our mission is to make children feel special with personalized books and gifts that celebrate the uniqueness of each child. The goal of our books is to show each child how absolutely unique and special he or she is. We believe that children develop self-esteem at a very young age, and our books can influence a child's sense of self-worth at the critical time of day when parents and children read together. We want our customers to experience the joy of giving our personalized books and gifts that delight the child by making the child feel so special.
Values
Our values guide our company. We believe in developing quality products and are committed to excellence in everything that we do. We celebrate the imagination, not only in our products but also in how we can shape the company for the future. We believe in making things happen so that our dreams can become a reality. We have deep respect for the individual, including each employee, each customer and each business partner. And we believe in doing the right thing, with a strong sense of ethics and a commitment to honesty.
We hope that you experience the joy of giving our books!
Maia and Allan Haag, Co-Founders of I See Me!