Halloween Activities for Kids
Whether you're having a Halloween kid's party or looking to celebrate Halloween with family at home, these spooktacular Halloween activities for kids will make your Halloween ghoulish fun! Dress in your favorite Halloween costume and have an unBOOlievable time!
Halloween Activities for Kids: Mummy Wrap
Kids must race against the clock to wrap themselves in toilet paper from head to toe! The first one to finish wins. A perfect festive party game, or a game to play among family members at home.
Pop the Pumpkin
Fill orange balloons with small pieces of candy and inflate the balloons. Using painter's tape, attach the balloons to a wall. To make your pumpkin balloon wall more festive, use black marker to color a grinning or ghoulish face on each balloon.
Kids can pop the balloons—a pencil is safer to use for little hands—and reveal the prize inside. But some balloons may not have candy. Find out if you'll get a trick or a treat!
For an extra special treat, include a note in one of the balloons that asks the child to go to the parent for a Halloween present. Surprise her with a Halloween-themed book such as the personalized Disney storybook, The Nightmare Before Christmas. A fun read when the Halloween activities are over!
Witch Hat Ring Toss
This children's Halloween game is simple to set up and can be played alone or in groups at a Halloween party! Make the witch's hats from construction paper. Cut out circles from black paper. Make cones from the black paper and glue them to the circles. Glue your witch's hats to a piece of paper or hard surface, and your play surface is ready!
Kids will toss plastic rings at the witch's hats. When a ring circles a hat, the child receives a candy prize!
Halloween Craft for Kids: Cotton Ball Ghosts
This Halloween craft for kids makes a ghostly friend you can hang on a string or a garland to decorate your bedroom! You'll need:
White and black construction paper
Cotton balls
Glue
Tape
Scissors
String
Cut out a ghost shape from white construction paper—a half oval with a wavy bottom. Glue cotton balls until they fully cover the paper. Cut out two small circles and a half moon shape from the black paper. Glue the circles to the head for eyes, and the half moon for the mouth.
Glue string to the back of your ghost for hanging. You can also create a garland out of paper circles and hang several ghosts from it—a perfect Halloween decoration!
Pumpkin Bowling
Set up a row of plastic bowling pins or empty soup cans and roll small pumpkins. This Halloween game for toddlers is perfect for little hands and involves a craft activity! Try decorating your soup cans like Halloween characters. You'll need:
Construction paper
Scissors
Markers
Tape
Cut a strip of construction paper to go around your soup can. Try using a corresponding color to your character: green for Frankenstein, white for a ghost, black for a cat, etc. Tape your strip of paper to the can. Then draw your character's face using markers. For a cat, you can cut out small triangles and tape them to the top of the soup can for ears.
Halloween Craft for Kids: Marshmallow Mummy
Make a yummy mummy you can craft and then eat! You'll need:
Sugar cookies or fondant
White frosting
Marshmallows
Oreos
Use your sugar cookie or fondant as your mummy body. Spread frosting lines across the body. Then stick marshmallows into the frosting, to form the mummy's wrappings. Use small pieces of Oreo crumbles for eyes. With this Halloween treat activity for toddlers, little ones can snack as they craft their delicious monster!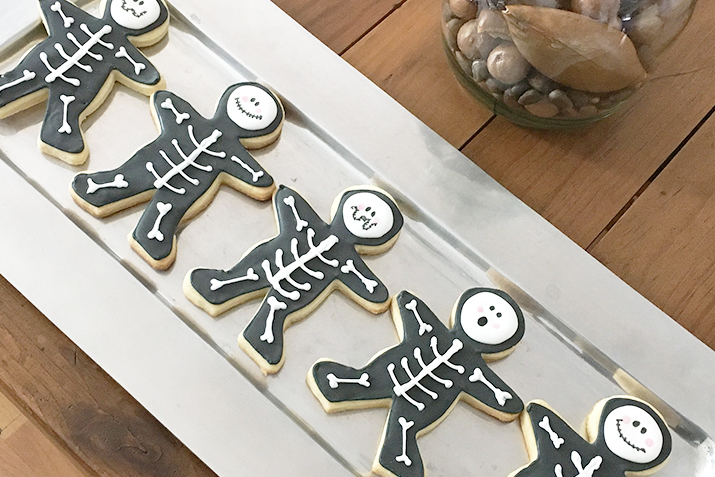 Monster Mash Freeze Dance
Turn on your favorite Halloween song, like "Monster Mash," and have kids show off their best dance moves. But when the music stops, make sure to freeze! Kids can dress in costume and release some pent-up energy. If you need inspiration for your child's next Halloween costume, superheroes are always fun. Inspire your child's superhero attire with the personalized book Super Kid!
Resources
http://mylifeandkids.com/30-awesome-halloween-games-for-kids/
https://www.marthastewart.com/269871/halloween-games-pop-goes-the-pumpkin
http://www.toddlerapproved.com/2011/10/silly-halloween-marshmallow-designs.html