Parenting Advice: Guest Blogger Chanel Jones, Stay At Home Mom Diaries
I have always wanted to have my children close in age and I mean really close (hence why my children have such a small age gap). My brother and I are about 15 months apart and we were really close growing up; so I decided to do exactly what my mom did, except closer. First off, I'm a boy mom and I absolutely love it! It's different, I assume, since I'm the only girl in the house. My boys are 11 months and 10 days apart! I know, call me crazy, but at least you're calling. With that being said, I have some advice about having babies so close together. My eldest is 17 months and my second is 6 months old. A lot of people make ignorant comments towards women who have children really close in age, or a lot of children period. But just ignore all that. The crazy thing is, it's been so challenging with my boys close in age, but I still want another one! My husband thinks I'm insane—but I think otherwise.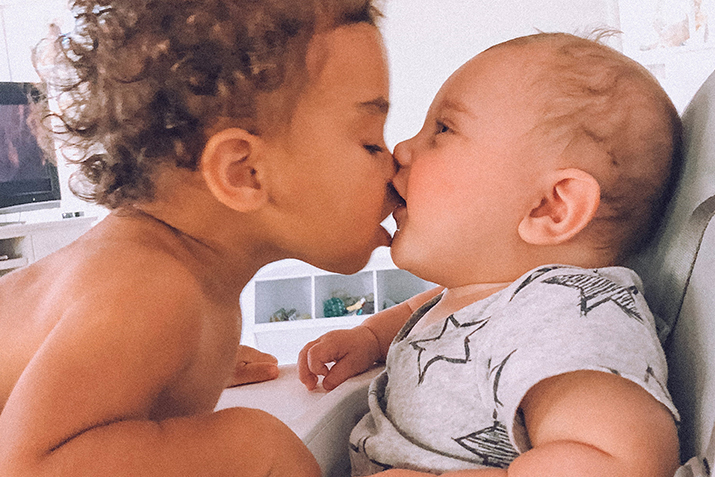 My Biggest Challenge
I would say right now, it would be teaching my 17-month-old how to behave in public and at home. I have a climber, and anyone who has ever had a climber knows how hard it can be to go anywhere, let alone teach them not to climb at home. If he can't reach it, he will find a way. His most favorite place to climb is the table. What I found to be super helpful is to move chairs on top of the table, seat part down, so that he can't pull the chairs up to climb on. It's not aesthetically pleasing, but it teaches them not to climb for the time being.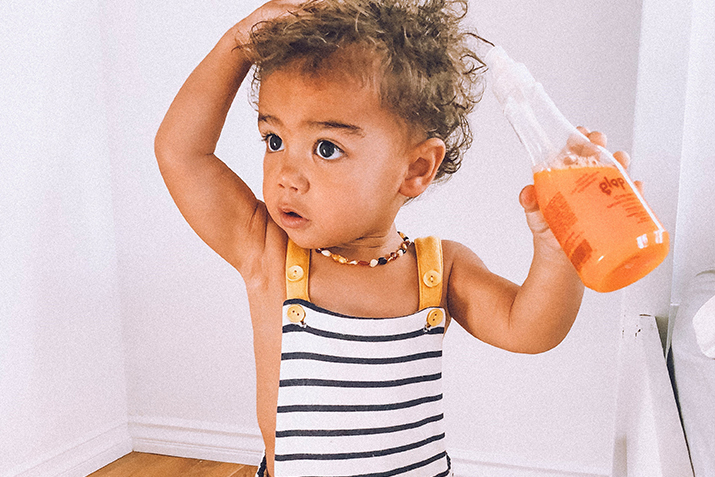 Struggling in Public Places
You know no one really tells you about how damn hard it is to bring your toddler out in public. Maybe it's just my toddler, but he acts a fool anywhere we go. So what we found most helpful is to be quick and efficient wherever we go. If we want to go to the museum, we keep him in the stroller because if you take him out and try to get him back in all hell breaks loose! We usually take a quick stroll through the museum, maybe fifteen minutes tops and then we leave. BAM! We just had a family outing without any crying and tantrums. We also try to go to places where he can run around and be loud, such as the beach, the pool, the park, etc. Pick places where he can be the free toddler he wants to be.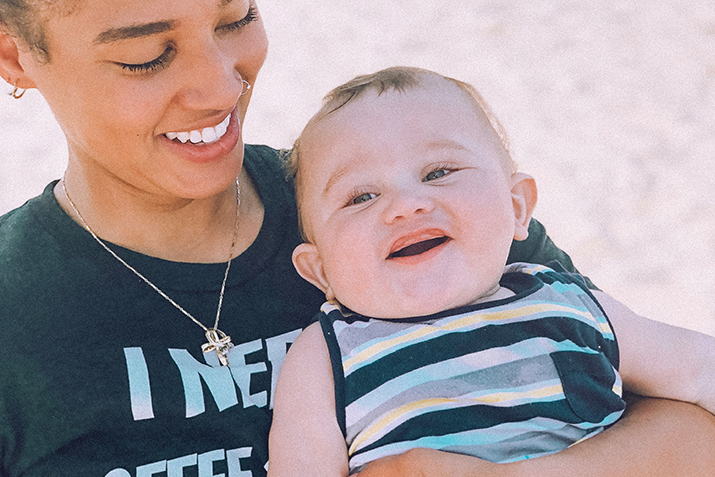 Finding a Schedule
Now on to my sweet six-month-old. I really miss when my oldest was six months old. They're a lot easier and aren't mobile yet. Wolf is such a sweet smiling baby, but he has his moments. I found around the age of five months to six months is when you can really manage naps for both babies. I'm actually writing this as they both sleep (in separate rooms). Having two under two, you NEED to get the naps on schedule with each other. The quicker you get a set schedule on sleep, the better your life will be—the more time you get for yourself. I talk more about sleep training right here.
Take Care of YOU
My last tip is to take care of yourself. I always find myself taking care of everyone else before me (which is a good thing) but you also have to make sure you eat and you bathe and you get alone time. I find myself resenting my husband sometimes because he gets alone time more than I do. When that starts to happen, talk to your spouse! Ask for help. My husband is really clueless when I need help, so I have to ask. Having hate build up is not healthy. Sometimes I have to let the boys cry and walk away and lock myself in the bathroom for a couple minutes to gather myself. I've cried and yelled and felt overwhelmed, but that is normal. You're not alone. I've had to drink a glass of wine in the pantry while the boys sat outside yelling and screaming and banging on the door. But I needed that time. I needed to recuperate. I needed "me time." Even if "me time" is locking yourself in the bathroom screaming while they scream because you've had enough. DO IT! It's the hardest job to be a stay-at-home mom to two under two, but I would not change it for the entire world.
Written by Chanel Jones, blogger at Stay at Home Mom Diaries.
Follow Chanel on Instagram @nellybel for more parenting advice!