How to Make a Child's Fairy Garden
Add enchantment to your spring days with these easy miniature garden ideas, so kids can learn how to make their own fairy garden. Making your own fairy garden is a fun gardening activity for kids and inspires outdoor imaginative play! These fairy garden ideas will create a whimsical space that brings the magic of fairies to your home. Keep adding pieces to your fairy garden each year and grow your fantasy land for children to enjoy.
How to Make a Child's Fairy Garden
Upcycle cardboard and outdoor materials for an easy miniature garden.
Turn your leftover cardboard boxes into miniature fairy houses. Cut the boxes into four small squares and glue the pieces together. Make sure to cut and glue a cardboard square to the bottom, to create a solid base. Add some rocks inside the house, if you need to weight your house down for wind protection. You can also repurpose bird houses and transform them into little fairy homes. Try experimenting with different shapes and create a circular fairy house. Bend your cardboard into a circle, tape it together, and glue moss around the outside. Because cardboard is easy to cut, it's simple to cut out small holes for doors and windows.
How to decorate your children's fairy houses.
To decorate the outside of your fairy houses, find outdoor materials that give your houses a natural, "woodsy" appearance—as if fairies had built them! Glue landscape rocks on the walls and glue leaves to the roof. In the summer, use flowers and moss to decorate each fairy house roof. Break long sticks into smaller pieces and glue them to the walls, to create a log cabin-style fairy house. For inspiration, read about different fairies in the personalized storybook My Very Own Fairy Tale! Kids can use the fairy wand in the gift set to enchant their fairy garden and summon fairies to each house.
Other craft materials such as popsicle sticks and pinecones can also be used to decorate the outside of your house. Create a more detailed fairy scene by adding decorations outside the house. Here are some fairy house decoration ideas:
Hang 2-3 bead strings from the fairy house roof to a nearby plant. Place miniature chairs underneath the bead strings, for an outdoor seating area. Make it magical: Wrap battery operated fairy lights around the bead strings, for an illuminated and magical effect.
Create a step ladder out of twigs for higher fairy houses.
Fill a scallop shell or clam shell with water for a fairy's outdoor bath or bird bath.
Create your own fairy house fence. Stick old keys into the ground, spaced an inch apart, and connect them together with string or wire.
Build a fairy bridge: bend two pipe cleaners in a half circle and connect at the ends. Glue small pieces of cardboard on top of the pipe cleaners to complete your bridge.
Use flower pots for your fairy garden.
Flower pots are ideal spots to begin creating your fairy garden. Fill a few flower pots with soil and set fairy houses on top. With some houses above and some on the ground below, your miniature garden layout has height and visual interest. You can also transform a flower pot into a fairy house by hot gluing river rocks around the outside with a small door to "enter" the flower pot house.
Turn a planter box into an outdoor fairy garden scene.
With a planter box, DIY a fairy garden that is small and easy to put together. A planter box provides just the right space for a fairy garden scene, especially for small kids, and has a more organized visual appearance. Display your fairy garden in a window planter box, where neighbors can enjoy the whimsical scene! Add some of your child's small figurines and toy cars to the planter box, to inspire creative play.
Transform a fish bowl into an indoor fairy garden for playtime.
Create a small fairy world inside a fish bowl for your child's bedroom. With less space, a fish bowl fairy scene will take less time to craft and can be transported easily to different rooms of the house. Cover the bottom of the fish bowl with fake moss and use craft materials such as cardboard and Popsicle sticks to build your fairy house.
Create a fairy herb garden so kids can help in the kitchen.
If you want to create a living fairy scene, cover the bottom of a fish bowl with potting soil and plant miniature plants inside. Make your fairy garden fragrant and useful for cooking by turning it into an herb garden! Add herb plants such as mint, parsley, rosemary, and oregano. Kids can help pick the herbs when ready, and help you cook in the kitchen!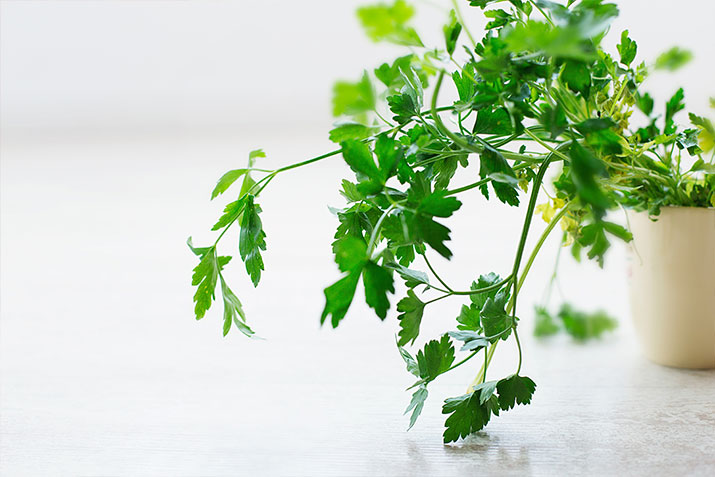 Find the top plants for fairy gardens.
Make sure you add greenery and flowers to your fairy garden, so your fairies have plenty of shade and beautiful landscaping! Here are some of the top plants for fairy gardens:
Plants for ground cover:
Mini Ferns
Miniature Daisies
Miniature roses
Irish Moss
Cranesbill
Small Hens & Chicks
Platt's Black Brass Buttons
Baby Tears
Silver Sprinkles – Pilea libanensis
Woolly thyme—Kids will love this furry foliage!
Creeping thyme (unlike the ominous name, this plant features beautiful flowers)
Lavender
Plants to resemble miniature trees:
Elwood's Pillar
Jean's Dilly Dwarf Spruce
Prune Bush Thyme
Miniature Curry Plant
Miniature Juniper
Dwarf Mugo Pine
Sky Pencil Japanese Holly
Weeping fig
If you can't find enough small plants or if you live in an area where these plants may not survive, try adding small fake trees to your fairy garden.
Supplies for your fairy garden starter kit:
To begin this fun process of making your own fairy garden, you'll want to have these gardening tools and supplies.
Potting soil
Planter boxes
Flower pots
Garden trowel
Garden gloves
Watering can
Small plants and flowers
Resources
http://blog.consumercrafts.com/decor-home/floral-decor-home/diy-fairy-house-planter/
https://empressofdirt.net/plants-for-miniature-gardens/