How to Plan a Disney Frozen Birthday Party
Create a special birthday party celebration for your child with these Disney Frozen birthday party ideas! Have fun with Disney-inspired craft ideas for kids, princess party decorations, and birthday party foods for your little prince or princess. If you are looking for a birthday gift or more Disney Princess inspiration, personalized Disney books feature your child's name and favorite Disney characters!  
Plan Your Disney Frozen Birthday Party: Disney Princess Party Decorations
Turn your house into a Frozen winter wonderland with these princess party decorations! Display balloons around your food table. Cut out snowflake shapes from paper plates and hang them from the ceiling. Your kids can help you color and decorate! Drape your table with a blue tablecloth and sprinkle glitter so the kids know Elsa used her magic. Use polyester filling to imitate snow and hang plenty of twinkling icicle lights around the party room.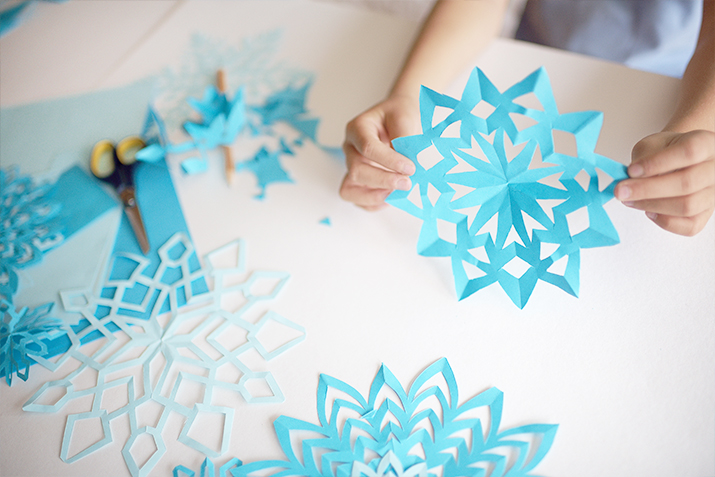 Princess Party Favors
Give party guests a small gift for attending. These Disney princess party favors can be enjoyed during and after the birthday party!  
Princess tiara 

 

Flower circle crown

 

Magic wand

 

Princess gloves—just like Elsa

 

Tulle cape 

 

Olaf T-shirts: Decorate white shirts with Olaf's face using fabric paint.

 

A personalized book for each party guest is a special party favor gift, such as the Disney Frozen Personalized Storybook.
Frozen Birthday Party Foods
Create an array of Disney-inspired treats that kids will love to snack on! 
Sven's Carrots and Dip: Kristoff loves feeding carrots to his reindeer Sven! But Kristoff forgot to take his carrots along, so party guests can enjoy these healthy treats with dip. 

 

"We Finish Eat Other's Sandwiches!": Cold sandwiches with different meats and cheeses are perfect for small children to snack on. Enjoy a sandwich while you listen to Anna and Hans sing "Love is an Open Door."

 

Marshmallow Olaf: Stack three marshmallows of different sizes and stick a toothpick in the middle to keep them upright. Decorate the face with chocolate dots, and stick pretzels into the sides for arms. 

 

Snowflake cookies: Mix up a batch of sugar cookies and use a snowflake cookie cutter. Decorate in advance, or have birthday party guests decorate their cookies during the party!

 

Berry Blue Gelatin ice cubes: Pour berry blue Jell-O mixture into an ice cube tray and serve up Elsa's frozen ice cubes! 

 

Chocolate Brownies: Everyone in Arendelle knows that Anna loves chocolate! Chocolate brownies will be a hit for every party guest. 

 
Disney-Inspired Crafts for Kids
Let it go and let your creativity flow with these Disney-themed crafts for kids! Have fun with Frozen birthday party crafts inspired by favorite characters and take your creation home as a birthday party memory.  
Make Your Own Olaf
Let kids mix and match pre-cut shapes to make their own Olaf—just like Mr. Potato Head! You'll need:  
Felt in a variation of colors 

 

Scissors

 

Glue

 

Cotton balls

 
Cut out various shapes to make an Olaf: different sizes of white circles, small black circles for the eyes and mouth, carrot-shaped noses, and accessories like hats, scarves, and gloves. Scatter the shapes across a craft table and invite birthday party goers to glue together their own Olaf! Glue cotton balls across the bottom for snow.  
Frozen Slime
Create cold, sparkly blue slime that lets you pretend to be Elsa with beautiful ice powers! You'll need:  
1 cup (or 2 bottles) of blue glitter glue

 

4-8 ounces of liquid starch 

 

Glitter: iridescent and light blue 

 
First, refrigerate the ingredients so the slime turns out icy cold. Pour the glue into a large bowl. Slowly add the liquid starch into the bowl, mixing as you pour. Add additional iridescent and light blue glitter to reach your desired sparkle. Once the slime consistency is achieved, remove it from the bowl and knead it with your hands. Have kids put their slime in containers, to take home for a super cool princess party favor!  
Olaf Snow Globe
Make your own Olaf snow globe so you can take your frozen friend with you wherever you go! You'll need:  
Glass jars with lids

 

Artificial snow

 

Marshmallows 

 

Paint or markers

 

Glitter

 

Glue

 
Flip your glass jar lid over and glue three marshmallows in the center. Paint a face for Olaf. Add artificial snow and glitter into the glass jar. Then screw the lid back onto the jar and flip the jar over. Shake the jar and watch it snow over Olaf!  
Resources
http://www.growingajeweledrose.com/2014/05/frozen-slime-recipe-for-kids.html?m=1