Content:
Home
 >  How To Put On A Very Merry Christmas For Your Child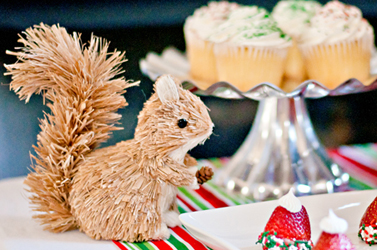 11/29/2012- How To Put On A Very Merry Christmas For Your Child!

When I think back to my childhood, some of the best memories I have are of the Christmas traditions my family celebrated. From the types of food we ate to decorating the tree in matching pajamas, the celebrations we brought from year to year are those that have a special place in my heart. Now having my own children, I know that the things they will look back on with fondness in their hearts are the traditions we share together.

We recently had the pleasure of styling a photo shoot for I See Me!'s My Very Merry Christmas book. While we styled the shoot, we found darling ornaments and décor that brought to life the characters in the book. We thought it would be so much fun to start the tradition of reading the My Very Merry Christmas book to our children and to pull out these ornaments as the friends they have in the book.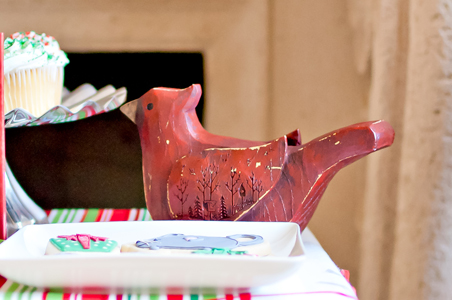 We found an adorable cardinal, a sweet squirrel and though we couldn't find a mouse this year, we had cookies made to resemble the mouse. Before our shoot we read the book to the children and then pulled out each character as we watched their faces light up with joy seeing their friends come to life.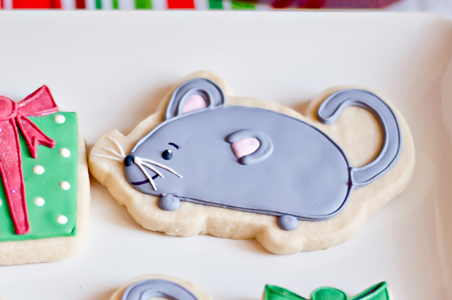 We plan on doing this each year, as well as involving them in finding the other characters in the book. Year after year, as we read the adorable story, we will adorn our Christmas tree with their friends. We hope that you will do the same to welcome the My Very Merry Christmas characters into your home as a new Christmas tradition.

Former blogger for Inspiring Giggles, Jennifer Shah recently started The Pear Event Styling and Planning. The site is new, but stay tuned for tons more creative ideas to come from their site. Also check out the Facebook Page.)