Content:
Home
 >  Tips for Making Your Stay-cation an Adventure!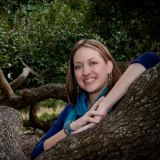 Tips for Making Your Stay-cation an Adventure
Sometimes the best vacations are those vacations where you don't leave town; a stay-cation. Stay-cations can be very economical but they don't have to be spent sitting around the house listening to the kids complain about being bored. For your next vacation here are some tips to make your stay-cation an adventure.

Act like a tourist.
Schedule your week as if you were visiting your town as a tourist. What are the sites that only tourists visit that get overlooked from the local residents? When was the last time that you visited the aquarium or zoo with your kids when it wasn't a school field trip? When was the last time you strolled down the riverwalk, boardwalk, or streets of town. Pack up the family for a night at a local hotel in the prime tourist area and really experience your town from a new perspective. I live in Florida but we rarely make it to the little beach towns near us where the tourists stay and they are so full of charm that we don't get to see each day.

Make it a scavenger hunt.
Plan a scavenger hunt around your town by compiling a list of items your kids have to find during the day. Take a nature hike or drive around town looking for the items on your list. Have the items on your list represent something unique about your town, perhaps to find a seal on a capitol building or an animal on a restaurant sign. If you have older children you could have them work together as a team with their younger siblings to find each of the items. If you have a large family you could break up into teams and see which team can find all of the items the fastest. For an added bonus you could have the kids take pictures of each of the items and create a scrapbook to remember the fun.

Take pictures of your stay-cation.
Document your adventure by taking pictures of your stay-cation adventure. Take pictures of your family in front of local landmarks and sites. Collect souvenirs from restaurants and parks to add to a scrapbook with your stay-cation pictures. Give each of your kids their own camera to use for the week and let them help you preserve your memories, you may actually end up in some of the pictures.



Plan your next adventure.
Take some time during your stay-cation to plan your next family vacation. Read My Very Own World Adventure, an I See Me personalized book, with your children and find out what cultures and destinations interest them. Have your children be part of the planning process and decide what you'd like to see, where you'd stay, and how you would get there. Talk to your kids about budgets and how you can work together as a family to make their dream trip (and yours) become a reality.

Just because you stay at home doesn't mean you can't have fun. During your next stay-cation turn off the television, video games, and computers and make an adventure that your children will remember for years to come.