How Do You Reduce Christmas Stress and Plan Ahead?
Planning ahead for the Christmas season means you can avoid last-minute shopping stress, manage your budget closely, and have more time to spend with family and friends. Here are some holiday planning tips to alleviate mom stress and enjoy the season.
Begin the Declutter Process
Every season there's a new list of gifts to buy and new Christmas decorations calling our name! To make room for the new, it's time you get rid of the old. Start decluttering early and save yourself the hassle when December rolls around. Designate a donate and throw-away box and sort your items.
Create a Christmas Gift List
Make a Christmas gift list for your family and friends. It's never too early. Think about items they have mentioned throughout the year and note the item plus the amount it costs. When you are budgeting, this holiday list will come in handy!
Purchase Gifts Sooner
Planning earlier means you can also purchase items on your list sooner—and avoid the dreaded holiday shopping intensity. If you need ideas on what to buy, personalized Christmas books and ornaments make meaningful gifts for kids and families.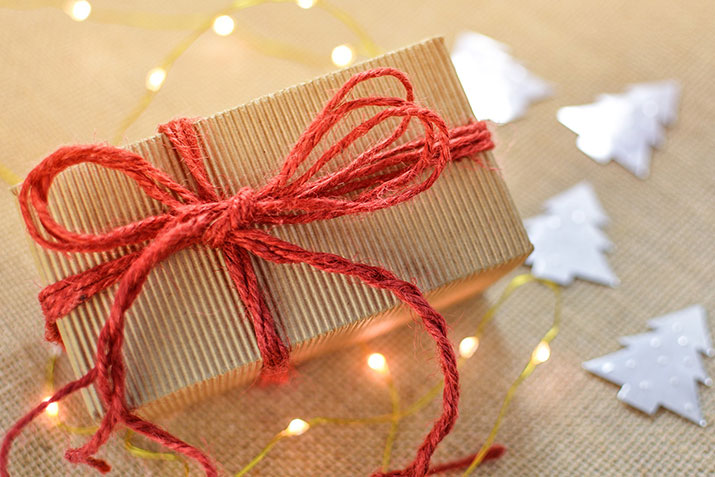 Coordinate Plans with Family
Hosting duties can be difficult to coordinate, especially if your family lives in different states or across the country. Start communicating to find out who is hosting Thanksgiving and Christmas and how gifts will be exchanged. If you are hosting this holiday, start a to-do list and a list of items to buy—helping overcome "mom brain."
Gift Exchange Ideas:
Secret Santa: Each family member is given one person's name, and they buy one present for that person.
White Elephant: Wrap up gifts under the tree. Each person draws a number and unwraps the gift. The second person can then keep their gift or "steal" another person's gift and swap.
Holiday Trivia: Have your family members answer trivia questions, for a chance to pick a present first. When someone answers correctly and chooses their gift under the tree, they are out so the others can play and select gifts.
Ugly Sweater Contest: Rank the ugliest sweaters at your family get-together. The rank determines the order in which you choose your mystery gift.
A Family Gift: Instead of buying presents for each other, pool your money together to buy a large gift for the whole family—such as theater tickets to a holiday play, a cabin rental for the weekend, or a family vacation to the tropics.
Schedule Time for Self-Care
It might seem silly to "pencil in" time for yourself. But as you are making your holiday lists, decluttering the basement, purchasing decorations and coordinating with your family, you may find that free time is out the window! Make sure to schedule time for yourself during holiday planning. An Epsom salt bath, a massage, a long nature walk, and yoga or mediation are all ways to reduce stress and take care of your mind and body.
Resources
http://retrohousewifegoesgreen.com/reduce-christmas-stress-plan-early/
https://www.realsimple.com/holidays-entertaining/gifts/exchange-christmas-gifts