Fun Things to Do with Your Baby in the Fall
Enjoy the beautiful fall weather and expose your little one to new smells, colors, and textures with these fun activities for babies.
Take a Fall Drive
Explore your beautifully colored surroundings by taking a fall drive. Driving is also a great way to put baby to sleep, if he or she is having trouble napping. You can also stop by a local park and explore the playground.
Visit A Corn Maze
Many corn mazes also offer hayrides, a kid's play area, and a baby animal petting zoo. Going to a corn maze can be a perfect sensory play activity, as your baby takes in new sights, smells, and grasps onto different objects like ears of corn, animal fur, and crunchy leaves.
Outside Storytime
Sit in a crunchy pile of leaves and read a special story to your baby. A personalized baby book that features the child's name and photo is especially engaging and helps your little one fall in love with reading.
Homemade Apple Sauce Snack Time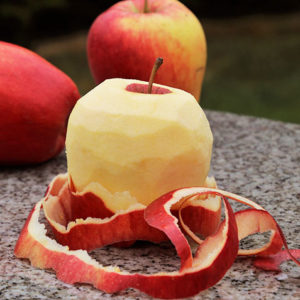 Fall is a perfect time to use the apples you picked at the apple orchard and turn them into a delicious and healthy snack for baby! You'll need:
Apples (as many as desired)
A potato masher or puree appliance
Water
A dash of cinnamon
Peel, core, and cut the apples into chunks. Place the pieces into a pan with just enough water to cover them. Boil them until they are tender (stirring occasionally). Reserve the water from the pan, to thin out your sauce. Using a potato masher or puree device, mash the apples until you have achieved a smooth applesauce. Add some of the reserved water to thin your sauce. A dash of cinnamon will introduce a new flavor to your baby. Enjoy your applesauce outside
Touch Exploration with Gourds
Find a variety of gourds at your local grocery store or farmer's market. Gently hold the different gourds on your baby's bare tummy, arms, and hands in a touch exploration activity. Your baby will learn about objects that are smooth, prickly, rough, and cold. Small, smooth gourds are perfect for little hands to grasp—helping baby improve her fine motor skills. When play is finished, use the gourds for a fall-themed table or fireplace mantle decoration!
Play with Scented Rattles
Find a small bottle with a pop-up lid (such as a travel size shampoo bottle) and fill it with fall-themed objects: cinnamon sticks, leaves, acorns, allspice, corn, beans, and more. Pop open the lid and let baby play with a rattle full of different smells and sounds. This fall activity helps your baby's development and keeps your baby stimulated at any time of day.
Resources