Kids' Birthday Party Ideas on a Budget
Find ways you can stick to a budget when planning a children's birthday party extravaganza! Planning a kids' birthday party doesn't have to break the bank. With planning and careful budgeting, you can host an unforgettable celebration full of laughter and fun.
Kids' Birthday Party Ideas on a Budget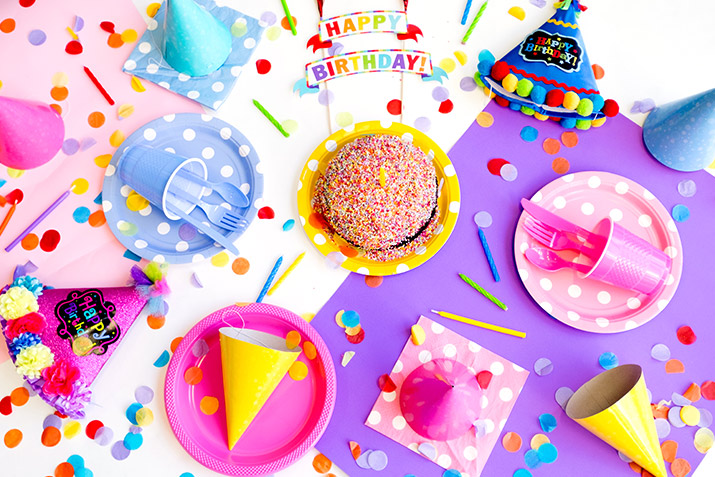 Schedule the child's birthday party during mid-day.
This children's birthday party idea saves you time and money. Avoid lunch or dinner time, when you'd have to plan a full meal. Instead, plan the party in the afternoon and offer small appetizers that kids and adults will enjoy such as peanut butter and jelly finger sandwiches, trail mix, popcorn, taco dip, and hummus with veggies. When the party is over, your child will still have time to play with all of their birthday party gifts! A personalized birthday book is a special present that can be read and enjoyed all day and before bed.
Plan the party during a family get-together.
Schedule the birthday party at a time when your whole family is planning to get together. This way, you only need to plan one meal and host one event. Family members can help you set up beforehand and assist in managing activities. Your child will love seeing his or her whole family at the birthday party as well!
Contact friends and family to help.
Go through your contacts and collect a group of friends and family who can help you plan and set up the birthday party. You can thank them for their help with leftover pieces of cake! Rather than hire a party planner or work with a venue, friends and family are free and can also understand your wants and needs better. And if your friends are bringing their own kids to the party, they can provide input and suggestions on party favors, decorations, and food. Network with friends and family to locate entertainment as well. Perhaps someone can call in a favor or receive a special discount to hire a clown, magician, or juggler for the party.
Make your own birthday party decorations.
Skip the store and DIY birthday party decorations the kids will love! Create themed birthday party decorations and use materials you have around the house. Re-purpose clear Christmas lights and hang them around the party room to create a magical atmosphere. Turn paper plates into snowflakes, suns, or stars and hang them from the ceiling. Get a roll of easel paper, decorate it, and hang it on the wall as a photo backdrop. If your child is having a superhero birthday party, create a skyscraper city backdrop and take their photo wearing a cape and striking a heroic pose. You can also make your own photo props. With construction paper, cut out a mustache, glasses, speech bubbles (and add your own phrases), and funny hats. Attach them to Popsicle sticks and let the kids go wild!
Find the perfect venue.
If hosting at your home sounds daunting, having the birthday party at a different venue can still be budget friendly. Book the birthday party at a family fun center like Chuck E. Cheese, where kids can eat and play at the arcade. All you need is a table for kids to come and go. And there's no need to bring extra party decorations, when the whole building is an entertainment center! Try looking for other kid-friendly birthday party venues that offer party games, entertainment, and food all in one place like a bowling alley, a science museum, an aquarium, or a water park. Most of these places also offer coupons or special discounts for birthday party groups.
Bake a half-homemade birthday cake.
Instead of buying a birthday cake from a grocery store, use a box cake mix and bake your own. Making your own cake allows you to customize the flavor and decorations. Use some of your child's toy cars or dolls to decorate the cake and add plenty of sprinkles! If you have many party guests and don't want to spend time cutting slices, make cupcakes instead. Cupcakes also make delicious treats for kids to take home at the end of the birthday party.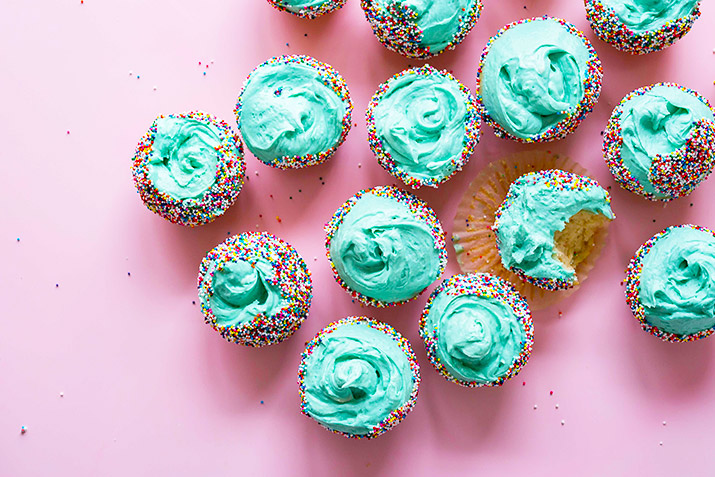 Create your own digital party invitations.
Save money on print invitations and send out digital invitations instead. A quick Internet search yields hundreds of websites where you can create and send invites for free. You can also make your own invitation in a Word document and email it to the party guest list—just make sure you collect everyone's email address beforehand.
Schedule free activities and games.
You don't need to rend a petting zoo for the day to have a fun children's birthday party. Avoid paying big bucks for entertainment rentals and schedule game and activity time throughout the party. Take a break from cake to hold a potato sack race or hula-hoop contest. Send kids on a scavenger hunt to find hidden little prizes around your house or backyard. Play Red Rover, Duck, Duck, Goose or Red Light, Green Light. For summer parties, have a water balloon fight. For winter parties, hold a snowman building contest. Schedule craft or coloring time and set up tables with paper, crayons, and other supplies.
Include a handmade element in party favors.
Party favors can become expensive depending on the number of party guests. For children's party favors, look for small trinkets at a Dollar Store such as yo-yos, stickers, silly string, balloons and toy cars. In the goody bag, include homemade party favors the kids can use at the party. For a fairy-themed party, make your own fairy wands: tape paper stars onto the ends of chopsticks and glue ribbon to hang from the stars. For a pirate party, have kids tie-dye their own bandanas—a fun activity and a perfect present to take home! Pick up inexpensive cloth bags to be the goody bags and paint them with each kid's name. Now the bag itself is a personal gift that the kids can reuse.
A girls birthday party or boys birthday party is meant to be a fun celebration, marking an important milestone in your child's life. Whatever your party budget, make sure to have fun during the planning process. And with these birthday party budget tips, you'll be able to create a special and memorable event.