7 Fall Getaways with Toddlers
Autumn is a perfect time to take a family break and plan a fun fall getaway with your toddler! These kid-friendly getaway ideas will help you make lasting family memories. Whether it's a road trip, staycation, or family vacation, an October getaway with your little ones is a fun adventure! Traveling with a toddler isn't always easy. But these kid-friendly destinations will make your family travel as smooth as possible. Try one or more of these getaway ideas below and enjoy stress-free vacation planning.
7 Fall Getaways with Toddlers
Halloween at Walt Disney World
Experience the magic of Walt Disney World at Halloween for this fun fall getaway! Disney World hosts a special ticketed event called Mickey's Not-So-Scary Halloween Party. At this event, you can watch the Boo to You parade, take in a stage show, and trick-or-treat throughout the Magic Kingdom. There's so much to do at Disney World. But if you limit yourself to only enjoying the Halloween festivities, a weekend trip will do the trick. This kid-friendly vacation offers spook-tacular fun for everyone!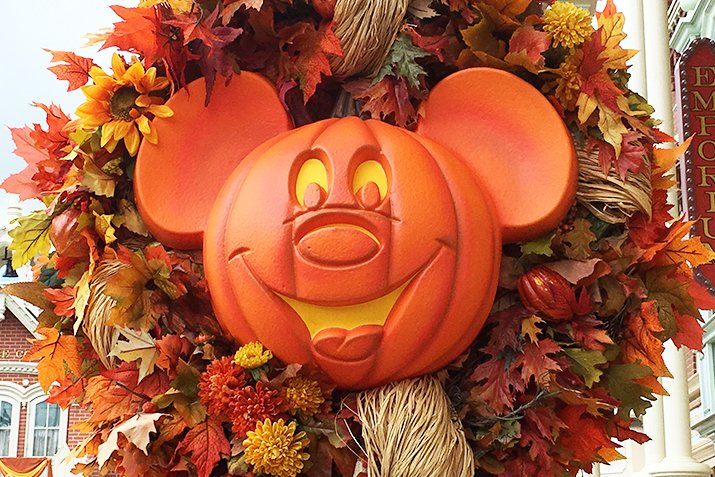 Huzzah to a Renaissance Festival
Most states have Renaissance Festivals that still run in October. Dress in Renaissance garb, munch on a turkey leg, and take in a variety of shows. Your toddlers will love dancing to the live music and pretending they are battling dragons! This fall getaway may only be a day trip, but it packs in loads of kid-friendly entertainment for the whole family.
Enjoy a Caribbean Cruise
A Caribbean cruise is a perfect fall getaway with toddlers. Your kids will love exploring the boat, playing in the sand, and swimming during port stops. When you have downtime on the ship, have a relaxing storytime with personalized storybooks or practice learning letters with a personalized matching card game. For many states, it can get pretty chilly in October. What better way to escape the cold than to have an adventure on a cruise? October may be hurricane season, but it also means lower prices on Caribbean cruises. It's the perfect time to book a cruise, stay within budget, and make happy family memories.
Visit a National Park
Enjoy the colorful fall leaves and visit a national park for a fun fall getaway. Hike through the woods, canoe on a lake, and embark on a nature scavenger hunt. This toddler getaway lets kids enjoy the beauty of nature, breathe in the fresh air, and learn about different bugs and plants. You can also set up camp to make it a weekend vacation and roast s'mores by the campfire.
Stay at a Horse Ranch
Saddle up for family vacation fun at a horse ranch! Although horse back riding may be a bit too much for your toddler, there's so much to do and see on a ranch. Kids can pet the animals, eat at a campfire cookout, act as "fishing assistant" during fly-fishing trips, enjoy storytime and make crafts during the ranch's children's programs. Many horse ranches also have a water park and interactive playground for little ones!
Tour the Sights in a Big City
Travel to a big city like New York for a fun fall getaway that has everything for kids—toy stores, museums, zoos, parks, kid-friendly shows, and delicious food. The best thing about a big city? You can do as much or as little as you want! Don't worry about your toddler tiring out. There's always something to see at any time of day. When they need some quiet time at the hotel, try filling out the personalized activity book All About Me. This time capsule book lets kids draw pictures and answer questions about their likes, wishes, and dreams.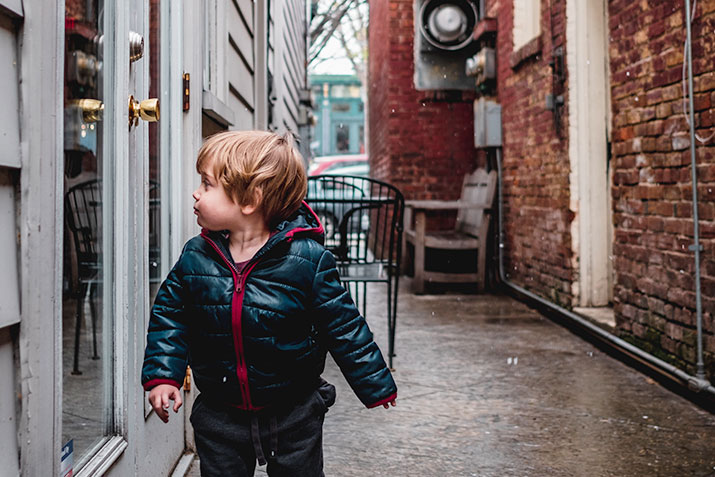 Relax at a Bed and Breakfast
A bed and breakfast offers comfortable accommodations for the whole family and breakfast for your little ones! There are so many bed and breakfasts at family-friendly locations! For example, stay at a bed and breakfast on a working farm where your toddler can enjoy the animals and nature. For more Halloween-themed fun, book a bed and breakfast in Salem Massachusetts and enjoy all the family activities! There are parades, costumed events, shows, and children's activities throughout October. A bed and breakfast will feel like home, perfect for your toddler to adjust to traveling.
The next time you need a family getaway in October, try these toddler vacation ideas! Your little ones will love going on a fun adventure, making memories along the way.