When kids learn basic cooking skills, they also learn about patience, responsibility, and how to take care of themselves. These basic cooking skills for toddlers will also come in handy when mom is sick or busy. Get your little chef busy in the kitchen and make cooking fun!
Cooking Skills for Kids: How to Spread
This basic cooking skill for preschoolers will come in handy when your child wants to make a sandwich, have a piece of toast, or eat crackers with peanut butter. Use a child-safety knife that is small and easy for little hands to use. Guide your child's hand with the knife and dip it into a jar of peanut butter. Then, guide the knife along a piece of bread to demonstrate how to spread it across evenly. The next time your child wants a peanut butter and jelly sandwich, he can lend a helping hand or make it himself!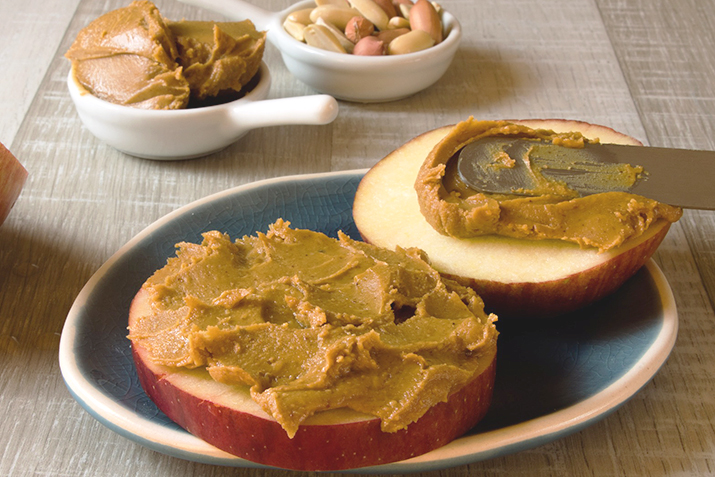 How to Wash Fruits and Vegetables
Instruct your child to wash fruits and vegetables before cutting or chopping. Make sure to wash and scrub potatoes, to remove the dirt. This will become habit over time and teaches your child about hygiene.
How to Cut and Chop
Introduce your child to different sizes and texture of fruits and vegetables, since each requires a different amount of pressure to cut or chop. Guide your child's hand to gently slice a strawberry or avocado. Use more pressure with a carrot or cucumber.  This basic cooking skill for kids teaches them patience and caution, as they learn to carefully cut without squishing their food.
How to Crack an Egg
This basic cooking skill is not easy, even for adults! Show your child the amount of pressure needed to crack the egg against the bowl and help pull the shells apart. Kids love licking their hands when covered in sticky or gooey substances. Make sure your child washes their hands right after throwing away the egg shells.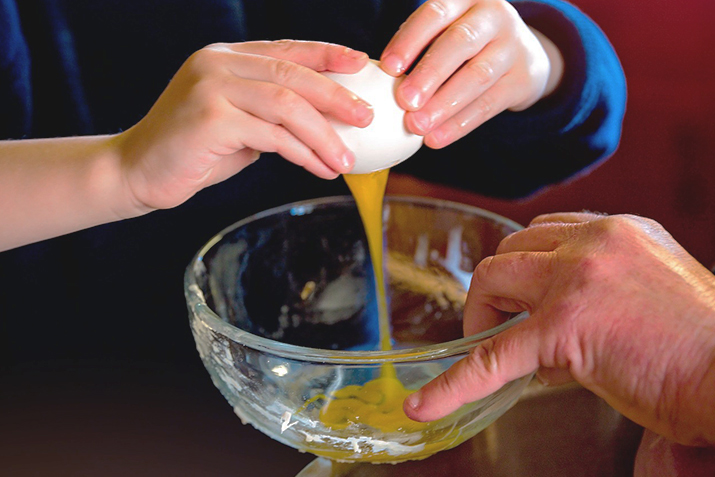 How to Make a Snack
Using her expert spreading and cutting skills, your child can make her own snack such as peanut butter and crackers or cheese with fruit. But snacks also require utensils and dishware. Explain where the plates, silverware, and napkins are in the kitchen and how to access them. You may want to buy a child's step stool so your little one can reach.
How to Measure Ingredients
Teaching kids how to measure ingredients also helps them learn about numbers and fractions.
Explain the different measuring cup sizes. Then fill different measuring cups with dry ingredients and have your child dump them into a bowl. You can also fill a 1/4 cup, 1/2 cup, and 1 cup with cut strawberries. Dump out the contents of each cup, to show how the amounts differ.
How to Pour and Stir
Pouring baking ingredients like flour can be a messy job! Show your child how to slowly tip the cup over the bowl, and carefully stir so nothing flies out of the bowl. Start out using a spoon to stir, and gradually work up to a larger spatula.
How to Clean Up
This may be the most important lesson when teaching basic cooking skills to toddlers. Show your child how to turn on the water, rinse off utensils, and wash her hands. This hygiene habit will carry into healthy bathroom and after-dinner habits as well.
Resources
https://www.momskitchenhandbook.com/uncategorized/10-cooking-skills-every-kid-should-know/