The First Day of School: A School Checklist for Parents 
Begin the school year prepared and stress-free with this easy-to-use first day of school checklist!  
Print this helpful guide and keep it in your planner or bring it with you to make shopping easy. Prepping for your child's first day of pre-school, kindergarten, or elementary school can be overwhelming and emotional. This school supplies checklist takes care of the school essentials, taking one worry off your list.  
Your child's first day of school is a special milestone. Reduce those first day jitters for you and your child by feeling prepared and ready for the day! Feel free to use these checklists to organize and plan ahead.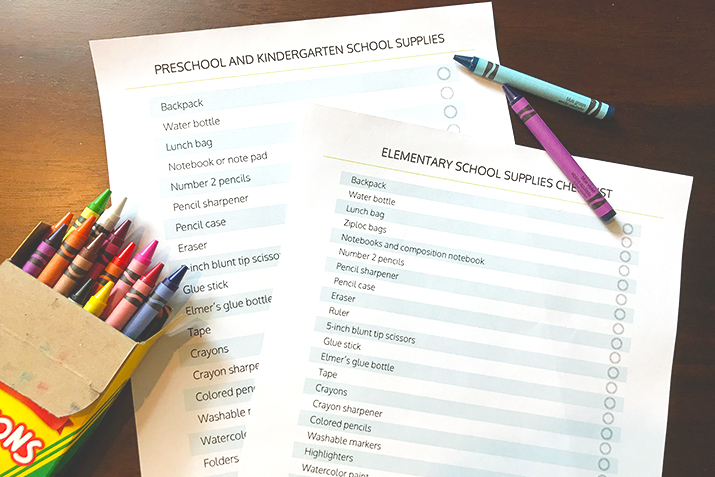 The First Day of School: School Checklists for Parents
SchoolSuppliesChecklist-Preschool-Kindergarden
SchoolSuppliesChecklist-Elementary
Good organizing and planning will help make the first day of school that much easier! Use these first day of school supplies checklists to make that first day a great one.  
If your child is nervous to begin the first day of school, try surprising them with a personalized and educational gift such as the See Me Read personalized storybook set for early readers. These custom storybooks feature your child's name and introduce beginning level sight words, helping your child learn how to read! To commemorate the beginning of the school year and your child getting older, consider the personalized time capsule book All About Me! Blanks are provided for the parent or child to personalize it even further by writing their favorite things, drawing family members, and playing fun seek-and-find games.  
Make this new school year special with fun school supplies and unique back-to-school gifts!